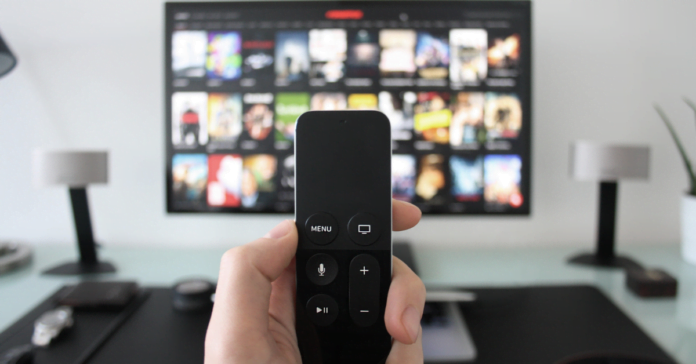 O mês de maio trará algumas das novidades mais esperadas para 2022 nos streamings. Na Netflix, a quarta e penúltima temporada de Stranger Things chega após quase três anos da estreia da última leva de episódios.
O Disney+ traz mais uma minissérie para expandir seus universos cinematográficos, com Obi-Wan Kenobi, da saga Star Wars.
Para quem gosta de séries e filmes, o mês traz uma seleção variada, desde romances históricos, a comédia stand-up e animações policiais.
Confira o que estreará em diferentes plataformas de streaming em maio:
Netflix
6 de maio
Bem-vindos ao Éden
Após o sucesso de séries como "Elite" e "La Casa de Papel", "Bem-vindos ao Éden" é a nova aposta espanhola da Netflix. Mostrará a jornada de jovens que vão a uma festa em uma ilha paradisíaca, mas acabam "vivendo um inferno", de acordo com a plataforma. Nova trama traz estrelas como a cantora Belinda e a atriz Amaia Salamanca, de "Gran Hotel".
Os Opostos Sempre se Atraem
Dois policiais reúnem-se após uma década para investigar um assassinato em uma cidade que esconde uma grande conspiração. Um deles é interpretado por Omar Sy, ator francês que liderou sucessos como a série "Lupin" e "Os Intocáveis" (2011).
11 de maio
Irmandade (Temporada 2)
A segunda temporada da série nacional traz Seu Jorge e Naruna Costa de volta para enfrentar novos inimigos e ameaças.
O Soldado que Não Existiu
O longa estrelado por Colin Firth conta a história de dois agentes britânicos durante a Segunda Guerra Mundial, que tentam enganar os nazistas.
13 de maio
Love, Death and Robots (Volume 3)
Sob a direção de Tim Miller e David Fincher, a animação premiada traz novos episódios.
O Poder e a Lei (Temporada 1)
Estreante na plataforma, a série baseada nos livros de Michael Connelly – autor best-seller de diversos romances policiais – vai narrar a história de um advogado que usa um carro como escritório.
De Volta ao Baile
Uma mulher que ficou em coma durante 20 anos decide viver seu sonho: ser a rainha do baile de formatura. O elenco traz Rebel Wilson, Alicia Silverstone e Justin Hartley nos papéis principais.
18 de maio
Quem matou Sara? (Temporada 3)
A última temporada da série mexicana mostrará a obsessão de Álex Guzmán, preso injustamente pelo assassinato da irmã, em compreender o que aconteceu com Sara. De acordo com a plataforma, "inimigos viram aliados e a verdade finalmente vem à tona".
19 de maio
Rodrigo Sant'Anna: Cheguei
O ator e comediante lança seu primeiro stand-up no streaming, estreando novos personagens, como um tomate cereja e uma inspiração em sua mãe durante a pandemia. Sant'Anna conversou com a CNN sobre o novo projeto.
27 de maio
Stranger Things (Temporada 4)
Talvez a estreia mais aguardada do mês, a quarta temporada da série inspirada nos anos 1980 chega quase três anos após a última. Onze (Millie Bobby Brown), Mike (Finn Wolfhard), Dustin (Gaten Matarazzo), Lucas (Caleb McLaughlin) e Will (Noah Shnapp) voltam para descobrir o paradeiro de Jim Hopper (David Harbour) e enfrentar as ameaças do mundo invertido em Hawkins.
Prime Video
6 de maio
The Wilds: Vidas Selvagens (Temporada 2)
A série adolescente mostra a saga de um grupo de garotas presas em uma ilha após um acidente de avião, enquanto tentam voltar para casa e entender ocorreu durante o voo.
13 de maio
Lizzo's Watch Out For The Big Grrrls
A cantora Lizzo procura novas dançarinas para sua turnê de shows de 2022. 13 candidatas competem para participar das apresentações.
20 de maio
Night Sky (Temporada 1)
A nova série será protagonizada por Sissy Spacek e J.K Simmons, vencedores do Oscar. Eles interpretam um casal de idosos que descobre uma câmera enterrada em seu quintal – o objeto é capaz de transportar pessoas para um planeta desconhecido.
HBO Max
5 de maio
A Escada
Minissérie de suspense é protagonizada por Colin Firth e Toni Collette, que interpretam uma história da vida real: os episódios seguirão os passos de Michael Peterson (Firth) e a morte de sua esposa, Kathleen Peterson (Collette)
Las Bravas F.C.
A série acompanha um time de futebol feminino, mostrando as lutas pessoas e coletivas das jogadoras para alcançar seus objetivos.
12 de maio
Hacks (Temporada 2)
Deborah Vance (Jean Smart) e Ava (Hannah Einbinder) fazem uma turnê pelos Estados Unidos com seus shows de comédia, enquanto tentam lidar com seus temperamentos difíceis.
A Mulher Viajante do Tempo
A história de amor é inspirada no livro de Audrey Niffenegger, e inclui atores como Rose Leslie e Henry DeTamble.
Disney +
11 de maio
The Quest: A Missão
Oito adolescentes são levados para "Everealm", onde devem salvar um reino, seguindo os desígnios de uma profecia.
13 de maio
Os Tênis Encantados
Um jovem que trabalha na loja de sapatos de sua falecida mãe deseja ser um designer de tênis. Para isso, ele conhece algumas companhias que podem lhe ajudar – mas ainda tem que lidar com a resistência do padrasto e de dois meio-irmãos pouco amigáveis.
20 de maio
Tico e Teco: Defensores da Lei
Os esquilos, que são alguns dos personagens favoritos dos fãs da Disney, voltam após 30 anos em um filme que mistura live-action e animação. Há décadas, a série que faziam foi cancelada e Tico virou um corretor de seguros, enquanto Teco fez uma cirurgia computadorizada e tenta fazer sucesso apoiando-se na nostalgia do público. Eles são obrigados a se reunir quando um ex-colega desaparece. Os protagonistas serão dublados pelos comediantes célebres John Mulaney e Andy Sandberg.
27 de maio
Obi-Wan Kenobi
A nova minissérie da Lucasfilm se passa no universo Star Wars e traz mais detalhes sobre a trajetória de um dos personagens mais queridos dos filmes. O icônico jedi é interpretado por Ewan McGregor na superprodução.